Approved Contractor is an award-winning siding, windows, & home exterior contractor serving the Greater Los Angeles & San Diego areas
Frustrated With Your

Home Exterior?
Home needs a facelift?
Tired of frequent repairs?
Cracks in your stucco?
Fed up with dishonest contractors?
Window condensation?
Deteriorating siding?
Chipping paint?
Roof leaking?
Enough is enough. Don't waste any more time or money. The best time to fix your home is now!
Home Exterior Services That Last Want to boost your home's value and curb appeal? New siding has a high return on investment, especially when you choose long-lasting, fiber cement siding — like James Hardie. Save money by switching to energy-efficient windows! Whether you are looking for vinyl, fiberglass, aluminum or wood, we have many window styles and designs to choose from. When your home needs a makeover, turn to the painting and texture coating experts. We only use the very best — giving your home a long-lasting, attractive exterior that won't chip, crack, flake, or peel.
"I definitely love it!
My house looks better than brand new!
I just wish I had done the Cool Life exterior coating sooner. It is classy, refined and sophisticated now. No more looking like a hot mess. No more looking like a faded, worn out, cotton candy pink puff. No more looking unfinished and just a project that I was going to address someday.
Jared made it easy to say yes. He is professional and by the book. He got me an amazing deal, and took care of financing the project in a few minutes.
This transformation is gorgeous! As a widow and single mom, my daughter and I really appreciate all y'all have done for us."
—Kimberly A.

Based on over 800+ reviews CONSULTATION
We understand your time is valuable. We won't just show up on your doorstep — we confirm all of our appointments. We don't do aggressive sales or upsell you on products or services you don't really need. DESIGN
Everyone wants to know what the end results will look like. Get a sneak peek with our new technology that shows you a 2D rendering of your actual house when it's finished.
INSTALL
We take care to protect your home and treat it like it's our own. We don't cut corners — we protect your warranty by complying with strict manufacturer requirements. ENJOY
Enjoy the feeling of pulling into your driveway with a new home exterior that will stand the test of time.
Why is Approved Contractor

different?
As homeowners ourselves, we understand how apprehensive you can feel when hiring a contractor to replace your siding, windows or fix your home. That's why we've created a reliable process that's helped over 3,000 homeowners have a home exterior that lasts. We are serious about treating every customer like they're #1 — that means we answer your calls, email you back, and take time to understand your concerns and requests.
FREE EBOOK: THE BEGINNER'S GUIDE TO EXTERIOR COATINGS
Considering texture coating to reduce energy costs and increase home value?
Texture coating has lifetime benefits and provides a long-term solution to protect your home from outside elements. No more worrying about cracking, flaking, chipping, or peeling!
Simply fill out the form on the right to download the free eBook and start the exterior coating process!
Our Promise To You
Don't waste time by hiring a sub-par siding, window and home exterior contractor. Get superior customer service, premium products, and optimal results.
You won't have to chase us down — we get back to you lightning fast.
We'll always show up on time. You'll never have to wonder if or when we're coming.
We take the time to educate you — your project won't start until your questions are answered.
You'll find us after your project is done. We are a local company and will always be around when you need us.
"We had window replacement, new siding and paint. The crew that did the work was excellent, clean, and sensitive to our needs. We love the way things turned out."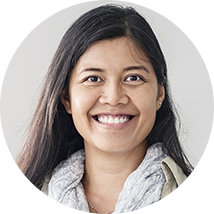 —Sue H.

Based on over 800+ reviews
Repair your home now, pay later.
Damaged siding and windows if left untreated can lead to further home damage including dry rot, black mold, and other undesirable side effects. We offer financing options to help you fix your home now and pay for it later. The best time to repair your windows and siding is today!